Food is at the foundation of our needs triangle. Water, shelter, are impossible to live without, too. Other stuff like love, kindness, or fulfillment, that's all up higher. We can survive a lot if we have sustenance. I guess that's how food wound up in all of my photos this week. Food follows us all the way up to self-actualization. Here's a version of Maslow's hierarchy of needs for your consideration.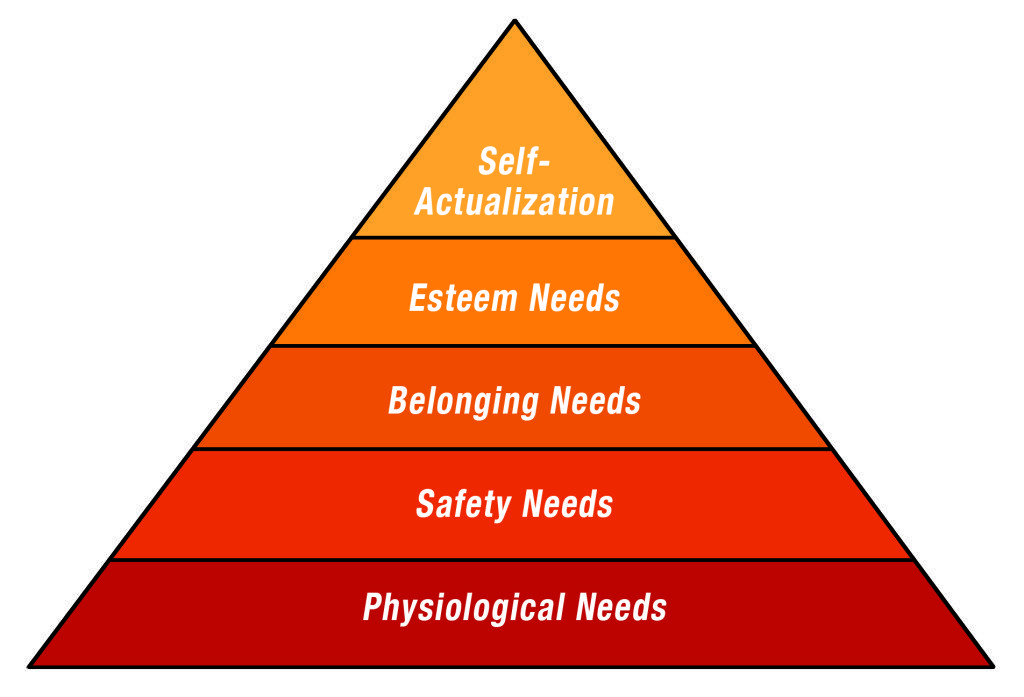 Our group of kids are mostly making it to the bottom three. They have some serious belonging and safety issues in their day to day lives. If the only place you belong is the same place that beats you, where does that leave you? I think there's more convolutions in life than this triangle allows but it's good for the basic idea. Burt and I are trying to build them up towards esteem but we do a lot of feeding and providing safety, too.
A few weeks a go my friend Donna had the Bridge ladies over to her house to make bread. We all had our own mini-loaf pan and a bag of dough. Everyone was free to add ingredients to her bread to make the bread her own. I went for pure rosemary. I like rosemary bread. Other people used lemon peel or sage or garlic. There were many things to chose from. The bread was a kind of symbol for this needs hierarchy. We all had to have wheat, water, oil, and yeast. We had to have the right amount, too. Too much yeast and your bread will be full of hot air and lack structure. Water not warm enough? Your yeast wont rise and you'll have a loaf too tough to eat. Donna guided us through the process from beginning to end. There were some corny angel readings that some of us rolled our eyes about but it helped pass the time and got me thinking about who are our real angels.
I posted the bread pictures on Facebook and Mayra saw them and decided she wanted to make bread, too. I sent her the recipe and we made plans to get together and bake. Today Mayra and Priscilla and I made the bread. Each person's bread was as different as we are but all were perfect. First we changed the recipe to half whole wheat and half white flour. Then we decided to make rolls because they are easier to share and store. We stood at the table and made three batches of dough. To mine I added cheddar cheese and jalapeños. Mayra added parmesan and Priscilla went with nothing. We formed our rolls and loaded the trays. I sprinkled the tops with Trader Joe's everything but the bagel spice. While the rolls rose we chatted, played with our phones, and sat quietly. The language barrier was a little high today. We could have used an angel card reading.
After the 20 minute rest we backed the rolls for twenty minutes. They came out overstounding. Really. This recipe is so simple and quick and you can do whatever you want. My jalapeño cheese bread was as close to the defunct Sweetgrass Bakery's bread as anything I have ever tasted. Mayra's was a lovely parmesan roll and Priscilla's were perfectly dignified and ready for as much butter as you had on hand. Like a well developed person this dough can handle whatever you have in mind. It's flexible but well formed. Uncomplicated but interesting. I wish life was this easy.
Here's the recipe for plain rolls. Use your imagination to make it your own:
TOTAL TIME: 1:20
PREP: 0:20
LEVEL: EASY
YIELD: 2 MINI LOAVES
INGREDIENTS
• Cooking spray, for mini loaf pans
• 3 c. all-purpose flour, divided
• 1/4 c. sugar
• 1 .25-package active dry yeast
• 1 c. warm water
• 3 tbsp. extra-virgin olive oil
• 2 tsp. kosher salt
DIRECTIONS
• Preheat oven to 375º and spray mini loaf pans with cooking spray. In a resealable plastic bag, place 1 cup flour, sugar, and yeast and add warm water.
• Seal bag and squish together with your hands to mix. Let rest 10 minutes at room temperature. (Yeast should activate.) Add 1 cup flour, oil, and salt to the bag, then seal and squish together.
• Add remaining cup of flour and mix until combined. Remove from bag and knead 5 minutes until smooth. Halve dough and place in two loaf pans. Cover with a kitchen towel and let rise 30 minutes.
• Brush top of bread with olive oil or melted butter and bake until golden, about 30 minutes.
You can make one loaf instead of mini-loaves or you can hand form rolls. I omit the bag and use a bowl. I use half whole wheat and half white flour.